Sport is much more than fandom and emotions – it is a hyper-dynamic  global industry with unique dimensions such as co-opetition, management of digital engagement platforms, sport law, sport marketing and sponsorship and human resource management. At the moment, the key driver of the industry is the digital transformation, which is impacting the entire sport industry at all levels. Therefore, there is a growing demand for highly qualified sport business professionals - worldwide. 
Successful sport managers are thought leaders with a broad educational background, the ability to think critically, make important decisions, and leverage their international experience. They enjoy the benefits of life-long learning, set high, but reachable professional goals, track changes in their industry, and take advantage of opportunities for career enhancement.
If your professional goals include advancing your career in the sport industry or if you are considering a career change, the University of Bayreuth MBA in Global Sport Management will provide you with the skills and experience necessary to lead in a volatile, highly competitive global marketplace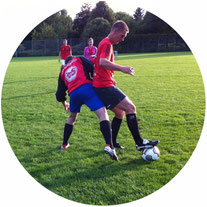 Sport business is both competitive and cooperative. Successful sport managers understand that business, unlike sport, is not just a "zero-sum" game. They understand the networked economy is not purely competitive but recognize the importance of cooperative relationships that are able to leverage the value that is created by those in the network. Successful global sport sponsorship, for example, depends on a heterogeneous network of individuals and organizations. Thus, coopetition enables a network of sport business stakeholders to cooperate and compete to create maximum value.  Strategic coopetition is a dynamic way to identify new market opportunities and sport business strategies and there are many lessons to learn from different areas of the world.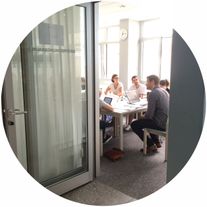 Global sport business leaders, because of the nature of sport, must successfully integrate the social actors, such as players, coaches, and spectator, involved in the production and promotion of sport - it is their daily business. They need to understand market demographics and key elements of segmentation as well individual preferences. Critical to the success of any sport enterprise is the ability of sport managers to engage people with diverse backgrounds, cultures, experience, and knowledge. Therefore, the ability to identify and manage key platforms for dynamic social interaction is one of the most important skills necessary for successful sport managers.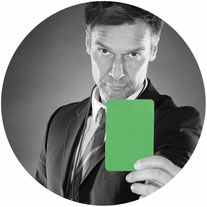 The sport industry is seeing record revenues from media rights, in part, due to the digital transformation of sport, broadcast innovations such as VR, and social media platforms, and the changes in the digital consumption of sport. Successful sport managers will necessarily have a comprehensive understanding of media rights as well as related business models. Furthermore, taxation, marketing and ambush marketing, sponsorship, and player contracts and human resource issues are necessary sport law issues for sport managers. Although most sport managers are not lawyers, they require a basic understanding of the key legal issues in the global sport industry.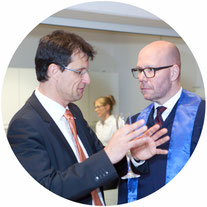 Sport managers are, by nature and education, business experts. Successful sport managers understand and are able to manage all aspects of business development. They will  have specific skills in accounting, finance and budgeting, business statistics, market research, and supply chain management. Successful sport managers combines sport industry expertise with a comprehensive understanding of business and finance. In addition, sport managers are willing to take the extra initiative to demonstrate their  commitment to social causes and the well being of their stakeholders.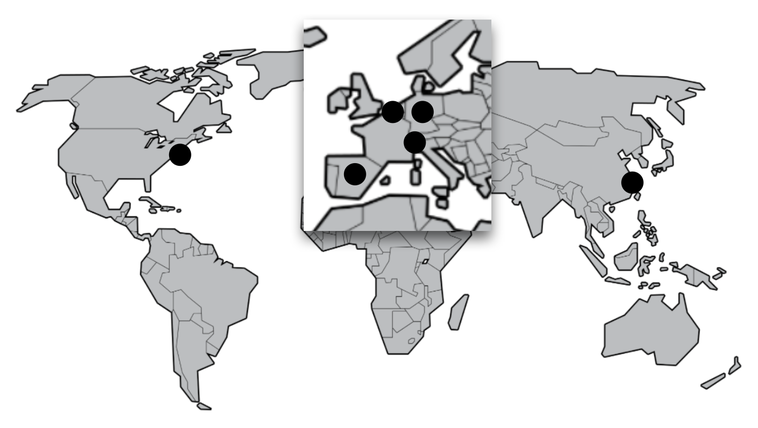 The Global MBA Sport Management (Master Business Administration Sport Management) program was established in 2010. Since then, more than 150 students have completed their MBA at the University of Bayreuth. In 2016, the MBA in Sport Management was ranked No. 18 worldwide in the Eduniversal Masters Ranking. The University of Bayreuth Global MBA Sport Management will provide you with the skills and experience necessary to lead your sport enterprise in a hyper-dynamic global sport marketplace. 
The Global MBA Sport Management program is designed to fit with your career and learning style. While most of the academic program is location-independent (online), there are six international onsite periods during the two-year course of study. They are: 1)  Bayreuth/Frankfurt (Germany) the headquarters of most of the German sport federations and close to major sporting goods manufacturers; 2) Madrid (Spain) the home of two famous European football clubs that are known for outstanding professional club management; 3) New York (USA) the location of several US-based professional sport leagues, as well as global media companies; 4)  Amsterdam (Netherlands) an international hotspot of sports and an incubator for e-sports; 5)  Zurich (Switzerland) the headquarters of the IOC (Lausanne), as well as other international sport federations;  and specific Swiss sports; and 6)  Shanghai (China) a major Chinese sport city and a perfect location to experience club and league management.
Global MBA Sport Management students benefit from a dedicated internationally renowned sport business faculty who have researched and understand the complexities, challenges, and opportunities within the global sport industry, and a network of Global MBA Sport Management alumni in top level management positions. Each onsite MBA Sport Management program session will be coordinated and hosted by one of the Program's faculty. In addition to academic content delivered by dedicated Sport Management professors, at each onsite location you will have the opportunity to visit and learn about country/regional specific sport enterprises and business models as well as enjoy a variety of cultural experiences. Students meet representatives from sporting goods industry in Germany, sport club management in Spain, and China, sport media management in the USA, e-sports & e-games in The Netherlands, and sport federations in China, Germany, and Switzerland. These sport business insights gained from each of the six different countries and a science-based curriculum ensure a truly global sport management education.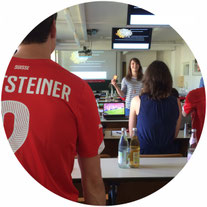 The growth of the global sport industry will continue as will the demand for highly qualified professionals able to manage in diverse environments and across multiple platforms and countries. The University of Bayreuth has been a major force in global sport management education and research for more than 30 years.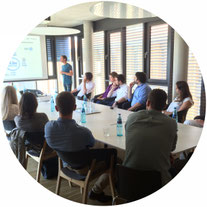 The Global MBA Sport Management courses: Sport Management, Business Administration for Sport Enterprises, Sport Law, Market Research for the Sport Industry, Sport Finance, Sport Marketing, Leadership, Managing Sport in a Global Environment, and Sport Management Project.
Duration: 4 Semesters while continuing your career
Accreditation: University of Bayreuth as a system by German Accreditation Council, ACQUIN. Ranked No. 18 worldwide (German version)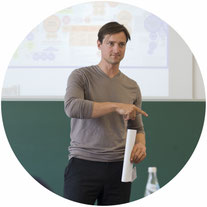 Global MBA sport management professors are independent and successful professionals each with a strong and convincing "story". They are experienced in the global sport industry as researchers and practitioners, open minded, critical thinkers, and especially supportive of students with a global perspective.  Our experienced and dedicated faculty guarantee an opinion making, profound, and diversified (dynamic) education. Our faculty has been the key success factor of sport management education at the University of Bayreuth.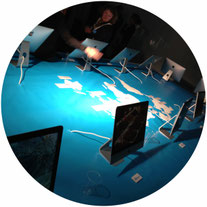 Students in the Global MBA Sport Management program have 24/7 access to our dedicated e-learning platform – key materials, discussion boards and learning documents.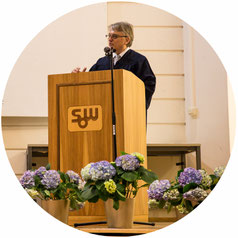 Prof. Dr. Herbert Woratschek - head of the Global MBA Sport Management study program and Local Faculty for Frankfurt (Germany).
International expert in the field of sport and service management. Several publications and key notes around the world. Consultant of e.g. German Basket Ball League and DFB (Deutscher Fussball Bund). Vice President European Association for Sportmanagement (up to 2015) and Board Member of the World Association for Sport Management. Professor Woratschek is the founder of the MBA Sport Management and head of the program since its inauguration. He is teaching sport management and enables students to transfer knowledge from science to every day life.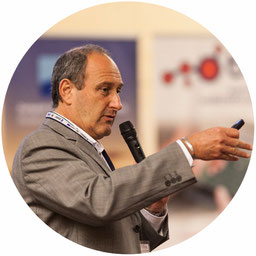 Gerado Bielons - Advisory Board Member & Local Faculty for Madrid (Spain) 
Sport Event Management is the major topic of Gerado Bielons. He is a well known organizer of international sport events, congresses, and volunteer programs. He is a senior lecturer for different sport and event management classes (e.g. Real Madrid International School). He is with European Association for Sport Management (EASM) since many years and a member of the board. At the MBA Gerado Bielons is teaching event management classes with a special focus on international football clubs.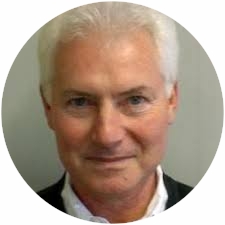 Prof. Dr. James Santomier - Advisory Board Member & Local Faculty for New York (USA) 
Social media and digital business are the majors of Professor Santomier. His research in this field is internationally recognized and he is a well known expert in the field. At the MBA Professor Santomier is teaching media management classes.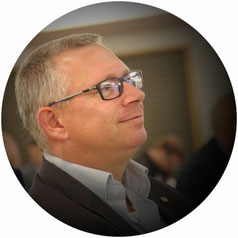 Gerco van Dalfsen - Advisory Board Member & Local Faculty for Amsterdam (The Netherlands) 
Sport management, Entrepreneurship, and Change Management are majors of Gerco van Dalfsen. He is a well known manager of academic sport management programs (e.g. Hanze University Groningen). He is with European Association for Sport Management (EASM) since many years and served on the board as General Secretary. At the MBA Gerco van Dalfsen is teaching change management classes with a special focus on the e-sports.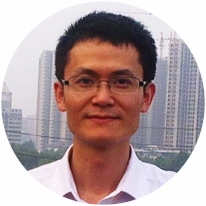 Prof. Dr. Dongfeng Liu - Advisory Board Member & Local Faculty for Shanghai (China) 
Sport business management and Sports in China are the majors of Professor Liu. He is a well known researcher and often invited for guest lectures and keynote presentations.  At the MBA Professor Liu is teaching club- and league management classes with a special focus on the Chinese sport industry. 
---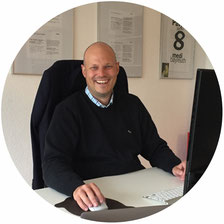 MBA Executive Director
phone + 49 (0) 151 730 30 104
guido.schafmeister@sma-bayreuth.de
skype: guido_schafmeister
Detailed information about the global MBA Sport Management is available on request. Guido Schafmeister - CEO of Sport Management Academy Bayreuth - is our MBA Executive Director and career coach for this challenging master program. Give him a call! 
Access to the MBA Sport Management is limited and subject to an academic assessment. Applications have to be complete and in time. 
The next MBA class will start in December 2017. Onsite sessions are set.  
We are looking forward to meeting interesting people who want to become global sport business leaders.
Download application form here